Looking for the best commerce class for 12th in Patna? Look no further! Join our top-rated commerce class and gain the knowledge and skills you need to excel in your studies.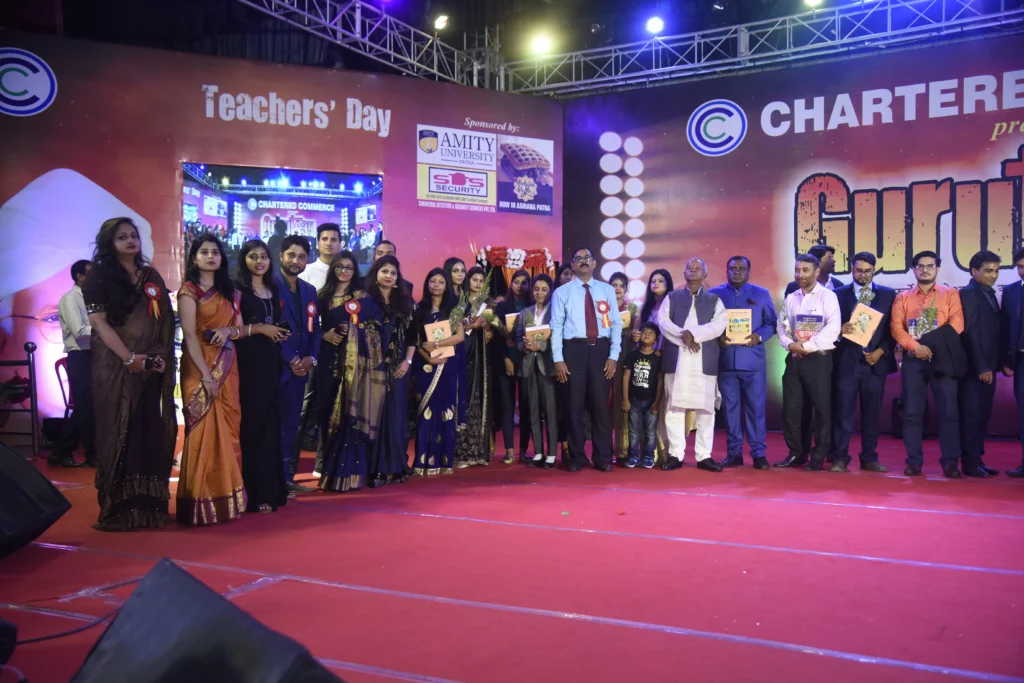 In our classroom program, all students receive personal attention from our expert faculty team consist of Chartered Accountants, Professionals and Professors whose excellent experience has ensured their success in their academic education. 100% of candidates have passed their Board exams through Chartered Commerce. For over 15 years, we have earned a reputation for providing top-notch commerce coaching for class 12 students.
New Batch Starts For Class 12th in Patna
🕢 14 March 2023 -2nd Batch
🕒 16 March 2023 – 3rd Batch
🕘 20 March 2023 – 4th Batch
🕘 22 MARCH 2023 – 5TH BATCH
Our Edge over Others
Download App
Our Edge over Others
Benefits of online classes for 12th Classroom Courses:
It is up to you when and where you study.

Cost-effective and time-saving

With ease, revisions can be made

Never miss a class or lecture

Learn from the comfort of your own home

Mockups and online tests
Clarification of doubts on an individual basis
Download App
Commerce for class 12th in Patna
Are you a commerce student looking for the best class for 12th in Patna? Our experienced teachers provide personalized attention and guidance to ensure that you understand the concepts thoroughly. We also provide regular assessments to track your progress and help you improve.
We offer separate batches for class 11th and class 12th commerce, as well as CA, CMA, CS, CUET, and B.Com.
Admission Process at Top Commerce Coaching institute
You can also reserve your seat in upcoming batches by paying a registration Fee of Only ₹ 500. Click Here to Book your Seat. Reserve My Seat
No students will be allowed to attend the class without paying the registration (Applicable In some courses), Admission, and 1st Installment of the Tuition fee. No Demo for the Offline Commerce class for class 12th, however for online Commerce class you will get some Demo.
Steps Required for Admission
Click on the Payment link a Payment window will open.
Fill in the details and Pay your fees.
After payment doesn't refresh or Back.  Wait a few seconds an Admission form will pop up.
Fill up the details and submit.
Documents Required During Admission
One recent passport-size color photograph.
Address Proof (Aadhar Card, Bank Account, Residence cert)
Identity Proof (Aadhar card, Bank Account, Residence cert)
Commerce 12th Classroom Courses
Looking for a comprehensive 1-year classroom program for Class 12th commerce in Patna? Our program is designed to provide you with the knowledge and skills you need to excel in your studies and prepare for a successful career in commerce.
We are a leading commerce coaching institute located in Patna for the last 15 years, dedicated to providing comprehensive coaching to students aspiring to pursue a career in commerce.
1 Year Classroom Program for Class 12th commerce
Frequency of classes:-6 days a week
Course Description for class 12th commerce
Accountancy (Mandatory)
Business Studies (Mandatory)
Economics (Mandatory)
English (Mandatory)
Mathematics (Optional)
The syllabus for Commerce Class 12 will be taught to students according to Boards (CBSE, ICSE, BSEB, and other boards). Some of the subjects will include:-
Accountancy
Part – A Company Accounts Share Capital, Issue of Debenture, Redemption of Debenture
Part – B Partnership Accounting for Partnership Firms – Fundamentals, Change in Profit Sharing Ratio among the Existing Partner, Admission of a Partner, Retirement & Death of a Partner, Dissolution of a Partnership Firm
Part – C Non- Profit Organisation

Part – D Financial Accounting Financial Statements Of Companies, Financial Statements Analysis, Tools for Financial Analysis: Comparative Statements, Common Size Statements, Accounting Ratios
Economics
Microeconomics: Introduction to Economics, Some Basic Concepts of Macro Economics, National Income & Related Aggregates, Methods of Calculating National income, Money, Banking, Aggregate Demand, Aggregate Supply and Related Concepts, Short Run Equilibrium Output, Problem of Deficient Demand and Excess Demand, Government Budget and the Economy, Foreign Exchange Rate, Balance of Payments
Indian Economy: Indian Economy on the Eve of Independence, Five Years Plan in India: Goals & Achievements, Features, Problems & policies of Agriculture, Strategy of Industrial Growth(1947-1990), Indian Foreign Trade (1947 – 1990), Economic Reforms since 1991 or New Economic Policy, Poverty, Human Capital formation in India, Rural Development, Employment & Unemployment, Inflation:Problems & Policies, Infrastructure, Environment & Sustainable Development, Development Experience of India, Pakistan & China: A Comparative Study
Business Studies
PART – A PRINCIPLES AND FUNCTIONS OF MANAGEMENT: Nature and significance of Management, Principles of Management, Business Environment, Planning, Organizing, Staffing, Directing, Controlling
Part – B BUSINESS FINANCE AND MARKETING: Financial management, Financial markets, Marketing Management, Consumer protection
Part – C Project Work
English
Literature
Flamingo
The Last Lesson, Lost Spring, Deep Water, The Rattrap, Indigo, Poets & Pancakes, The Interview, Going Places
Poetry
My Mother at Sixty Six, An Elementry School Classroom in a Slum, Keeping Quiet, A Thing of Beauty, A Road side Stand, Aunt Jennifer's Tigres
Vistas
The Third Level, The Tiger King, Journey to the End of the Earth, The Enemy, Should Wizard hit Mommy, On the Face of it, Evans tries an O- level, Memories of Childhood, Reading, Writing & Grammar Section, Reading Comprehension (Passages), Short Writing Task (Notice, Advertisement, Invitation etc.),  Long Writing Task Letters- (Formal), Article, Report Writing etc, Grammar (IF Given Then…)

Mathematics
Part A Relations & Functions: Relations & Functions, Inverse Trigonometric Functions
Part B Algebra: Matrices, Determinants, Adjoin of a Matrix, System of Linear Equations
Part C Calculus: Continuity and Differentiability, Rate Measurer, Monotonicity, Tangents & Normal, Approximation, Maxima & Minima, Integrals, Applications of the Integrals, Differential Equations
Part D Vectors & 3D Geometry: Vectors, 3D Geometry
Part E Linear Programming
Part F Probability: Conditional Probability, Random Variable, Binomial Distribution
The regular unit test will be conducted after the finish of each chapter. The result of the unit test will be shared with parents/guardians and students through SMS. Relevant and exclusive study material will be provided at the end of the syllabus.
Additional Advantages:-
Special Classes and Test series are conducted before the Board exam.
Previous year 12th exams questions are getting solved in the classroom.
Home assignments are given to students.
Motivational classes and Extra curriculum activities are conducted frequently.
One to One doubt clearance.
Note:- Kindly visit your nearest Chartered Commerce Branch for more details about Class 12th Commerce classes.